One Platform, One Business
Our intuitive software streamlines everything from clinical operations, financial operations to human resources management.
Sanitas™ Health Management Information System (HMIS) addresses all the major functional facets of a hospital. Access to the right information and automation of complex tasks and workflow is key focus of the HMIS, thereby freeing the staff to address their core responsibilities and extending the reach of services.
At Fortis we believe that a HMIS should be precise and must result in cost reduction, process improvement and efficient management. In regard to that belief, we have developed a HMIS system that is methodical in approach and suits all environments including large, medium or small hospitals/clinics. The HMIS is designed to cover a wide range of hospital administration, clinical and management processes. At the core, the HMIS offers unparalleled flexibility and scalability, comprehensive report types, easy customization, intuitive visuals and interactive graphics that simplify complex data, dashboard-supported quality initiatives and comprehensive drill down capabilities
EMR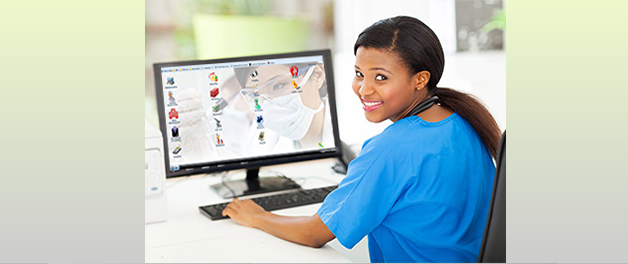 Sanitas™ comes with a Electronic Health Record modules that are the easiest to use in the market. It offers a revolutionary approach that breaks away from the outdated, complicated and traditional EHR/EMR model.
It provides powerful, practical and fully customizable features that are designed to deliver the best solution for you and your practice while making implementation easy and cost effective.
The modules that form the EMR are as follows: Patient Registration, Appointment Scheduler, Clinician, Laboratory & Imaging. They provide physicians with powerful, yet practical and fully customizable features such as: Physician Adaptive Documentation, 100% Secure 24/7 Web Access, E-Prescribing with Drug Interaction, Interactive Workflow Module, Realtime Dashboard & Reporting, Intelligent Disease Management, Appointment Scheduler, SMS Based Prescription Reminders, Biometric Identification, Embedded ICD-10 Coding & Detailed Audit Logs.
BILLING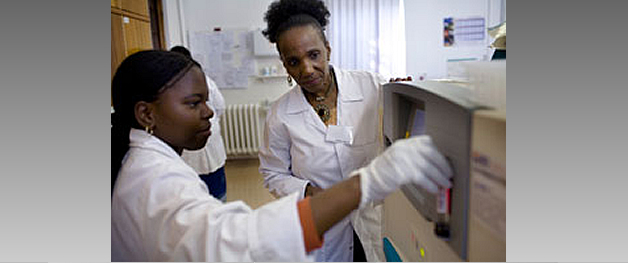 Sanitas™ coordinates inpatient and outpatient billing for hospitals. It gives your front- and back-office staff the tools they need to streamline billing and collection processes, reduce payor denials and minimize account receivable days. Sanitas™ features support billing staff throughout the hospital, helping you improve your financial performance and encouraging excellent patient service.
Sanitas™ produces accurate claims, allows paperless collection processes and streamlines data entry. Your billing office can easily track revenue from individual billing entities, departments or organizations. Generated clean, accurate claims by the system result in prompt and accurate reimbursement.
Sanitas™ comprehensive reporting tools allows management to analyze financial performance, leading to more informed operational decisions.
ANALYTICS & INSIGHTS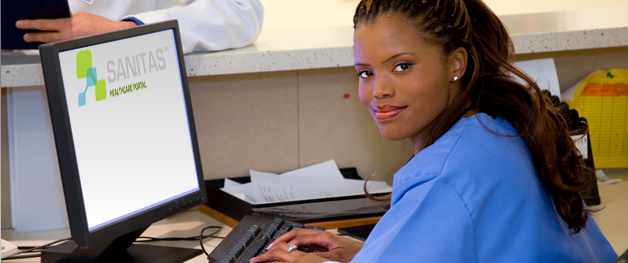 Sanitas™ provides solutions that integrate data from across your organization to help analyze dependencies, trends and patterns. We help you identify bottlenecks and areas of concern from a high-level perspective, to your patient's detailed information. Sanitas™ takes the guesswork out of your organization's clinical and financial performance.